Thierry spans 4,670 hectares across 27 mineral leases. The property hosts two past producing open pits that transitioned to underground mining—producing 5.8Mt @ 1.13% Cu, 0.14% Ni between 1976 – 1982 by UMEX Inc. Historically, copper concentrate was shipped to Noranda, QC. Significant infrastructure is already in place, with the property being accessible via all season road, an airport within 5km, available hydro and nearby rail.
Figure 1) Location of Thierry Property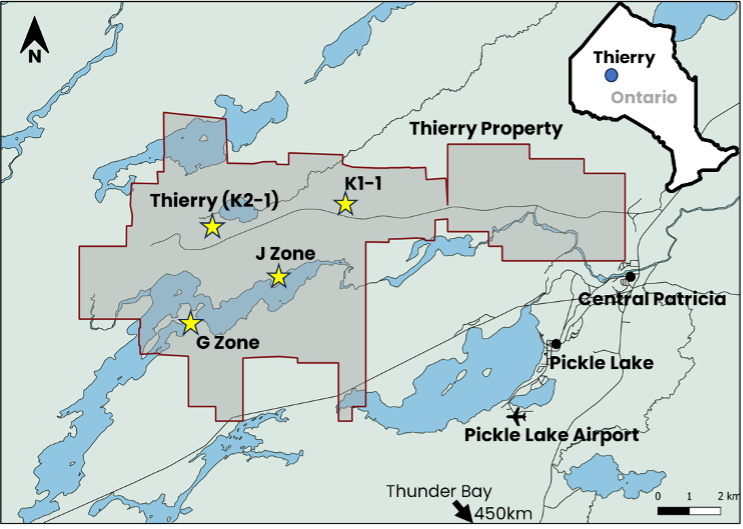 The Thierry property hosts a NI43-101 compliant resource across two zones—the Thierry (K2-1) underground deposit, and the K1-1 open pit deposit, along with historical resources at the J & G Zones (see disclosure on Historical Resources):
Thierry (K2-1) underground deposit: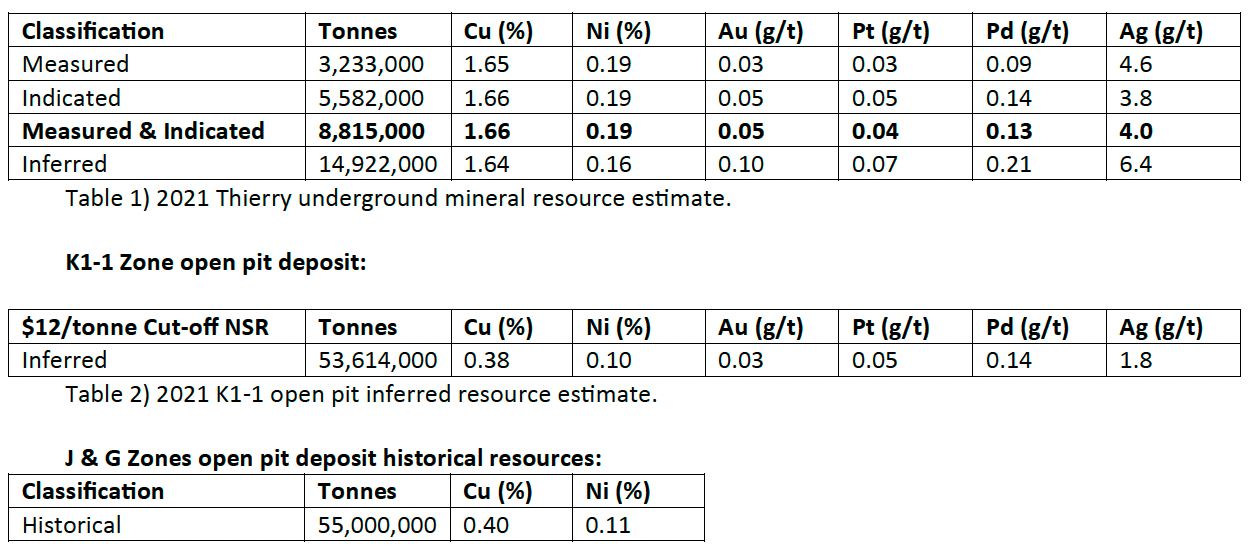 Thierry 2021 PEA
The Thierry Property, and specifically the Thierry underground deposit, was the subject of a PEA study by P&E Mining Consultants in 2021 that outlined a 17-year mine life, producing at a rate of 4,000 tpd, recovering 567Mlbs Cu, and 21Mlbs Ni. The PEA showed an after-tax NPV8% of $177.9M, an IRR of 18.9% and a payback period of 3.2 years. It is important to note that the PEA did not include the K1-1 open pit deposit and that Orecap will seek to drill out the open pit resources and evaluate a larger bulk tonnage scenario for the Project.